Health Care Supply Chain 101: Supply Chain Basics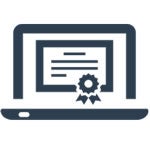 Price: Member: $98.00 | Non-Member: $198.00
Continuing Education Credits (CECs): 2 hours
Health Care Supply Chain 101 introduces the fundamentals of health care supply chain management and its flow of products, information and money. This four-module self-directed course leads learners to outline health care supply chain's core services, the principles of provider/supplier partnerships and subsequent internal customer support. The course provides an in-depth look at the functions of a health care supply chain including planning, sourcing, contracting, buying, receiving, and paying and how optimization and execution ultimately leads to improved patient care and higher reimbursement outcomes, leading still to continued improvement of insight and structure.

This online course is highly recommended for those new to the field as they begin to understand the complex inter-professional nature of supply chain and the urgent need of its services

Learning Objectives:
List the core services of the health care supply chain and their functions
Explain the basic principles of internal customer and supplier engagement to propel the supply chain forward in your organization
Consider how the core services work together to serve in the interest of patient care

Look for AHRMM's Supply Chain 201 eLearning course as we dig deeper into structure and strategies that all health care supply chains require.